Miss Peregrine's Home for Peculiar Children
(2016)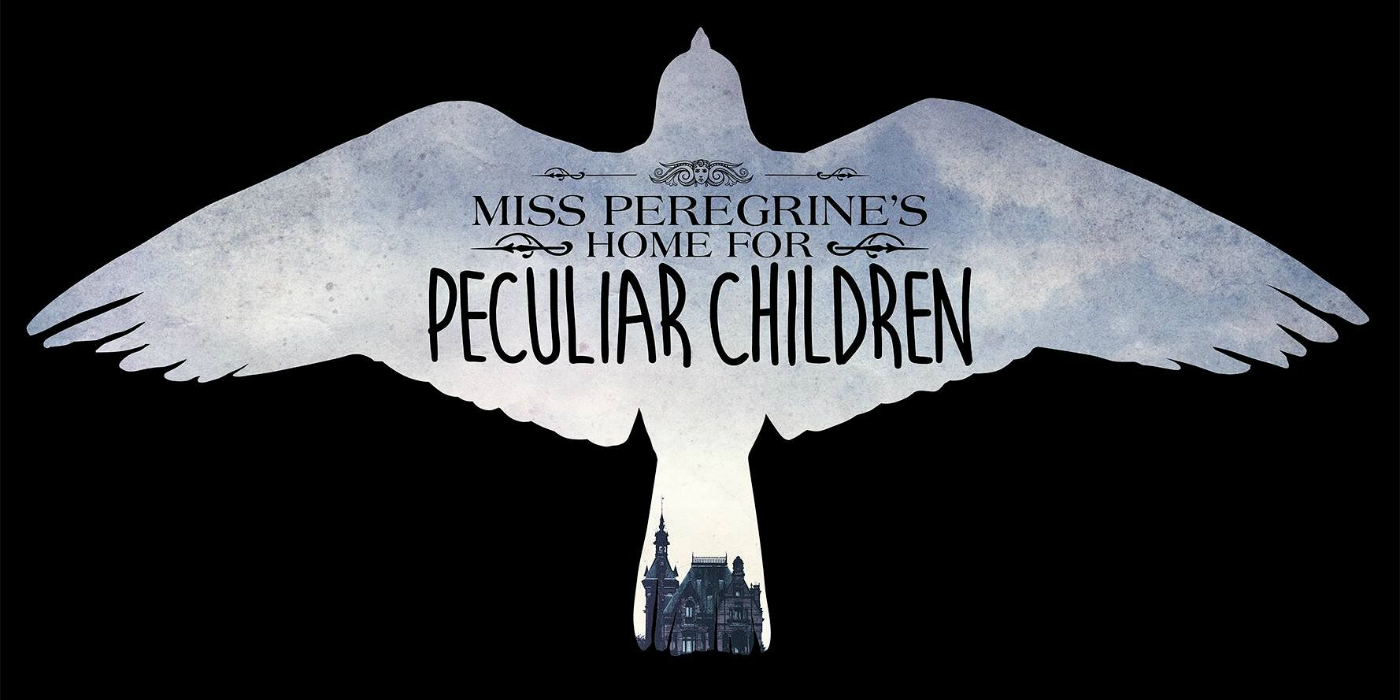 Tim Burton has put up with a lot of sniping over the last few years – and let's face it, quite a bit has been deserved – but I'm always going to cut a lot of slack to the director who once charmed us with Beetlejuice and Big Fish, not to mention the utterly sublime Edward Scissorhands, Ed Wood and Sleepy Hollow.
So I'd like to say that Miss Peregrine's Home for Peculiar Children is a rousing return to form.  I'd like to, but I can't.  The fact is that whereas I had a huge emotional connection with the two Edwards earlier mentioned, I felt next to nothing for the characters here.  Not them; not the awful situation they were in; I didn't find them particularly appealing — nothing.  Whilst you can sit back and admire the bravura flights of imagination it is a weirdly unemotional film.
And in that respect it's probably suitable that veteran actor Terence Stamp plays Abe, grandfather of the main character, Jake (Asa Butterfield); because for years now Stamp appears to have been delivering performances on remote control.
Jake has grown up listening to stories from Abe concerning an island that lies off the coast of Wales and where he lived in a Home during the years of World War II.  And it's not just any old Home, but a cross between Professor Xavier's School for Mutants and Dumbledore's School for Wizards – there's even an amusing, blink-and-you'll-miss-it reference to Mr. Potter's world.
Jake finds his way to the island, where he discovers that the Home was in fact destroyed by German bombs and never rebuilt.  However, he is able to go through a 'Loop' and enters a world where the same 24-hour period in 1943 is played over and over, letting the special-powered children of the school live on forever.  This is due to the headmistress Miss Peregrine (Eva Green), a sort of Mary Poppins-type character who, apart from her time-bending abilities, is also an avian shapeshifter.
Scriptwriter Jane Goldman did her best to compress the book (a debut novel by Ransom Riggs) into a digestible film – and although I haven't read it, I get the feeling that couldn't have been easy.
Goldman is the more talented half of the husband and wife team that includes Jonathan Ross.  She co-wrote X-Men:  First Class – which must have been handy for this project – and was also the scriptwriter for the utterly brilliant The Woman in Black.
There's a lot going on here, including a subplot that includes the emotional distance between Jake and his dad, Franklin (Chris O'Dowd). And this made me suddenly conscious of how often a removed father-figure appears in Burton's work, something that I hadn't really twigged before.
As with the subplot concerning a murdered child, this goes nowhere.  In fact, about three-quarters of the way through the movie, it struck me that the film was probably intended as the introduction to a franchise, but the studio got cold feet.  I'm only guessing at this, however. I will say that if it is going to develop it will need a lot more heart put into the sequels.
And if you see it, you'll know that's a groaner of a smart-alecky pun right there.
Burton and Goldman keep the first half interesting, with a rather nice build-up.
And then Samuel L. Jackson appears as the bad guy.
Need I say more?
Initially restrained, he quickly leads the charge into a frenetic special-effects extravaganza, backed up by a ridiculously inappropriate musical background.
Samuel L. Jackson.  Is nowhere safe?
Burtons' imagery at times is as good as in his heyday, working from some genuinely nightmarish ideas.  Come on, admit it: the giant tentacle-mouthed Hollows are straight out of the dreams of that Old Gentleman of Providence and definitely not for Little People.
Although it has to be said that the thing that this Big Person here found most disturbing and just plain wrong was in the love story between Jake and Emma (Ella Purnell).  After all, she was originally in love with Grandad way back when.  She settles for the grandson as a sort of consolation prize.  Oh dear…maybe it's just me.
It is worth seeing (apart of course from the divine Eva Green, who really isn't in it enough) for a truly breathtaking underwater sequence in which Jake and Emma visit a derelict ship.  And that is sheer magic.
Look:  it's not a bad film; it's just not all that great, either. 
And the days when I eagerly looked forward to a new Tim Burton film are definitely over.